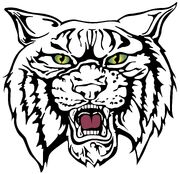 When out hunting, the WildCats patrols forests, steppe, bay or bush and along forest boundaries and glades. WildCats show a degree of geographic variation. These Thunderian renegades seek retribution. They are also given a code that they live by. Code of the Wildcats is composed of betrayal, lying, and revenge. They are confident that the Thunderian Empire should have been ruled with an iron claw by a powerful conqueror and a great warrior. Their domain includes areas with rocks and tall trees for refuge, dense thickets and abandoned burrows. WildCats natural enemies are the War Dogs, the Mutants, and the ThunderCats. Although primarily a solitary unit, WildCats have been known to hunt in pairs.
Trending pages
All items (23)
Community content is available under
CC-BY-SA
unless otherwise noted.